Brand Value Map (Brand Map)
What is a Brand Value Map?
A Brand Value Map is a Venn diagram that summarizes how your organization brings value to its consumers, and who among your consumers we think will be most naturally predisposed to appreciate your brand's delivered value.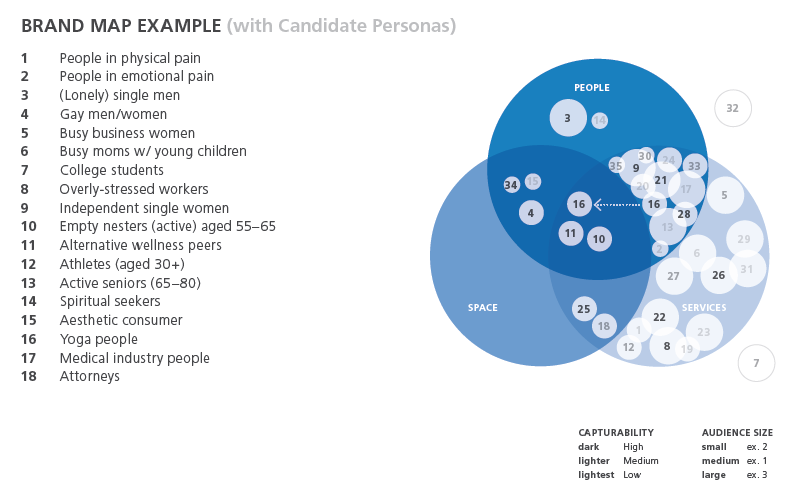 Your complete organizational brand value is distilled into 3 pillars, the intersection of which represents your brand value delivered through experience. This helps us assess the means by which your brand promise is fulfilled, and illustrates the rationale for common economic or social transactions that your brand invites.
We overlay various hypothetical factors on the Brand Value Map to help clarify the current situation and expose strategic opportunities.
We can plot factors such as "emotional drivers" that bring in consumers and/or points of entry for different types of people (personas) as they discover or engage with your organization and its products.
Later, the Brand Value Map helps us illustrate the strategic pathways for your organizational or product marketing goals.