We focus as much on the inside as the outside.
A powerful brand is visual but it's also behavioral.
It's about what you do, why you do it, and how you do it differently from others. In other words, it has to be built on organizational strategy. The people on the inside—employees, donors, and other stakeholders—are just as important as your customers, visitors, or prospects.

We've got a time-tested process to put all of these elements in order, make sure they're true, and then let the world know.
Discovery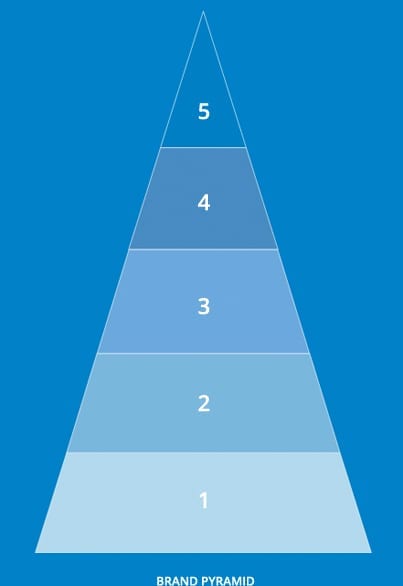 Brand Discovery
We start every project with a diagnostic workshop that brings together all key stakeholders, staff, and project partners to build consensus and momentum around the project objectives. In this meeting, we'll create the organization's Brand Pyramid which answers some fundamental questions and guides the rest of the process. We'll also make a hypothesis for the organization's differentiated value proposition which we can test in the research phase.

See this in action: Case Study
Tronvig Group In-House Capabilities
Brand Audit
Brand Pyramid
Mission & Vision
Values Distillation
Brand Mapping
Strategic Planning
Offered Through Close Partnerships
Opportunity & Impact Assessments
Research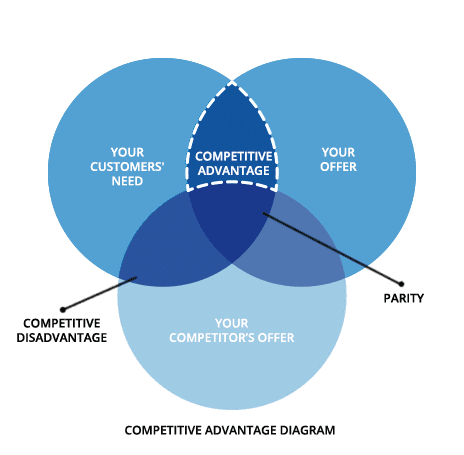 Research
It's crucial for an organization to be able to see itself as its customers do. A truly strategic process must incorporate an outsider's perspective. Our qualitative research methodology uses in-depth projective interviews with key target groups. We'll figure out where your competitive advantage is: where does your offer intersect most naturally with what the audience needs?

We can also add quantitative support to our qualitative research to tackle key questions that may emerge.
Tronvig Group In-House Capabilities
Qualitative Audience Research
Quantitative Audience Research
Competitive Advantage Analysis
In Depth Interviews
Offered Through Close Partnerships
Peer benchmarking
User Testing
Panel Testing
Anthropological Research
Focus Groups
Brand Strategy
Brand Strategy
At this point we've got internal insight from Discovery and external insight from Research. Time to put it all together. The backbone of brand strategy is your positioning statement, which defines your key target audience, the area in which you compete, your differentiated value proposition, and what you aspire to be known for in the world. We'll craft the statement to be ambitious enough to drive marketing efforts and influence operational decisions across the organization. It's also an inspirational statement—it will make a promise that everyone is excited to work together to deliver upon.

With the position established, you can assess the strategic alignment of virtually any current or future tactical activity or product: websites, exhibitions, programs, events, advertising campaigns, publications, etc.

See this in action: Case Study
Tronvig Group In-House Capabilities
Positioning
Brand Architecture
Targeting
Rollout Planning
Offered Through Close Partnerships
Communications Strategy
Content Strategy
Program Development
Exhibition Strategy
Branding & Design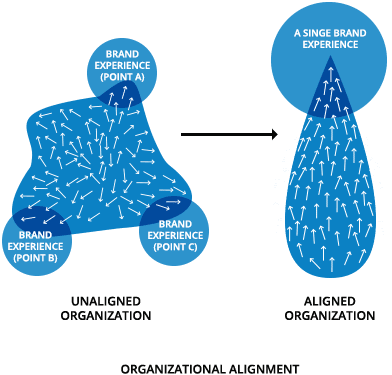 Branding & Design
Strong brands make promises they are able to keep. We create visual brand systems that are well conceived and consistently delivered, but to prevent a brand from being just an empty promise, we also help carry a brand forward into operational practice and behavior. Without this additional work, a brand can be become an empty espousal or the cornerstone of an unsupportable strategic position. Internal brand work (Organizational Alignment) is just as important as the external brand work (visual branding). 360 branding incorporates both the visual and the behavioral. 360 branding thus encourages every member of an organization to make positive contributions in support of organizational brand promises made.
Tronvig Group In-House Capabilities
Cultural Alignment
Naming
Graphic Design
Copywriting
Signage & Wayfinding
Offered Through Close Partnerships
Visual Identity Systems
Web Design & Development
Information Architecture