My sister jokingly refers to Google as "the alethiometer" after the fictional device found in Phillip Pullman's His Dark Materials trilogy. The alethiometer is a tool that can supply the truth in answer to any question…if you know how to read it. Google is now—for many of us—a similar kind of magic device that tells us anything we do not know or remember.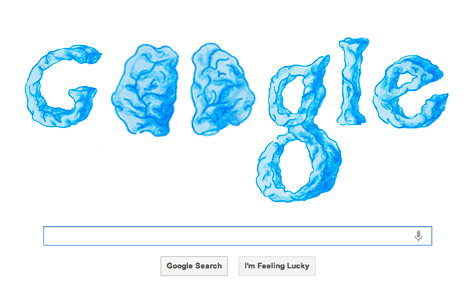 Two summers ago, while on vacation in Wisconsin, the question of why we never see the "dark side" of the moon was raised by one of my children. Not having the answer off the top of my head, I asked "the alethiometer." In a matter of moments I had it: tidal locking. This illuminated the room. I was able to read the full explanation of what tidal locking is and how it works. Did I remember this information for this blog post? No. I had to look it up again.
Recently in the office we were discussing Google and how we all use it. Nearly everyone in our office uses the internet for everything from words they cannot spell to aid in solving a complicated design problem, and as often as not, they don't necessarily make a point of trying to remember the information they find. It's more a matter of bookmark and be gone.
This modern day truth telling device is available any time for any thing, but it fosters a kind of inattention to the need to remember any of what you look up. It is assumed that the information will always be there, so why bother to actually remember it. Its future availability is deemed sufficient.
It's not.
For my children I can see that this mode of accessing almost any information is almost as natural as breathing. The subsequent forgetting of the information once it has served its immediate purpose is also seemingly becoming the norm. This is a bit troubling.
In another age—not so long ago—before "the alethiometer," you had to try to store this information in your brain, because it was hard to look it up a second time. What you learned or discovered from books or elsewhere over time was, therefore, constantly mixed in with newly obtained material you were carefully adding to what was there. This was how learning worked. It was not as efficient, and you were always losing some things as you went along, but out of this percolating brew of knowledge came thoughts and ideas that were made possible because your mind was actively putting this stored information together in new and interesting ways. This manipulation of information is a key aspect of intelligence.
Always knowing that you can easily find out anything you might want to know without actually having to recall it is really quite new. It strongly undercuts the drive to try and store a lot of different things in your head. I think you need to have a wide variety of source material actually stored if you really want to think about things deeply, and more importantly, if you want to be able to see how this retained knowledge relates to and enriches your understanding of new things that you learn. Easy access to information is very convenient and even liberating, but it is also making us lazy and…stupid.
Some interesting research including this study by Betsy Sparrow at Columbia University supports these observations, and if you think about it, it's kind of scary for its implications. How easy to manipulate people who are in the habit of NOT remembering much or thinking deeply about anything, people who have been habituated to just grabbing whatever information they need, using it, and then just tossing it away.
You can view a rather zany and densely packed animated illustration of this topic and some related ones at Forensicpsychology.net: "How the Internet is Ruining Your Brain"
On hearing the very sad news that Ray Bradbury died this week, I feel I should append this post with a relevant quote from him:
"I never consciously place symbolism in my writing. That would be a self-conscious exercise and self-consciousness is defeating to any creative act. Better to get the subconscious to do the work for you, and get out of the way. The best symbolism is always unsuspected and natural. During a lifetime, one saves up information which collects itself around centers in the mind; these automatically become symbols on a subliminal level and need only be summoned in the heat of writing."*
Yes!
Now considering all of the above, maybe it's time to sit down and read a good book.
Do you think Google makes YOU stupid? We'd love to hear your thoughts…if you still have any. (Please share this—it is Friday after all. Leave a comment below.)
___
Thanks to Kai Xiang Lin for creating our fun version of a Google doodle (no harm meant).
Related blog posts: Visual Multitasking, Adaptation and Loss, Is Snooki the smartest guy in the room?