Inspired by AAM2016
With great power comes great responsibility.
— Voltaire
When I first saw the "Power, Influence and Responsibility" theme for AAM2016, it did not click for me. The actual American Alliance of Museums 2016 conference in Washington D.C., however, was profoundly inspirational and refreshing. The following are just a few examples of how I benefited from the conference as it brought this theme to life.
Stand for something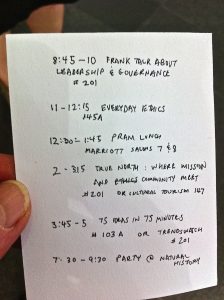 One of my key takeaways was a sense that there is a growing awareness that museums should stand for something. By this, I don't mean that they should stand for "art" or "preservation" but rather, like the Eastern State Penitentiary Museum in Philadelphia, they should publicly assert their bias. For Eastern State, it's that "mass incarceration isn't working."
The notion of a museum overtly wearing such a clearly stated position on its surface was a bolt of recognition for me. This message was delivered by Sarah Blannett Pharaon of the International Coalition of Sites of Conscience during an extraordinary PR and marketing lunch on "Essential Museums." She asserted that museums do not have to be "enjoyable," that they must "lose the fear" and "ditch neutrality." This message was reiterated by Eastern State Penitentiary Museum's own Sean Kelley in a brilliant session on Sunday titled "Empathy & Evil: Moving Beyond 'Good-guy Bad-guy' Narratives."
My sense of recognition was because these statements of position are very close to a Brand Idea. It is a singular and clearly expressed idea that asserts the institution's position. A truly powerful Brand Idea has the capacity to double as a strategic principle that forces trade-offs and guides organizational decisions. Eastern State's functions in this way. It also provides a differentiated competitive position in the marketplace—or, more importantly, it creates one in the minds of that institution's brand consumers.
A strong Brand Idea both attracts those who are aligned with it and repels those who are not. This challenges the notion of museum neutrality. Nothing is neutral. The idea that museums are or should be neutral is worth an open discussion, and it was exciting to hear some of these discussions in various corners of this year's AAM.
Nothing is neutral and the idea that museums are or should be neutral is worth an open discussion.
This is a basic notion but also a frightening one. "We cannot be for everyone?"
No, you already aren't for everyone, so what if you were more conscious about exactly how and through whom you will serve the public? Defining and upholding a position within an organization such that it guides all activities has the benefit of making the institution's brand value clear.
It is also very challenging because it forces the first principle of good strategy: abandonment. What are we not going to do so that we can concentrate on what we are going to do better than anyone else in our marketplace?
And targeting: on whom will we concentrate so that we can more deeply satisfy those groups? If you are going to really be for "everyone," what does that actually mean as a matter of practice? What are the results? It is essential to look at the actual effect and not simply take comfort in your intentions. I wrote about this same point in the context of race previously.
The institutions that are choosing to publicly assert their positions may not necessarily think of what they are doing as branding, but it is.
These institutions in choosing to publicly assert their positions may not think of what they are doing as branding, but it is—and I was excited to see it. I have long held that the work of museums is too important to be denied the effect of such brand intentionality and clarity.
Aim higher
Another message I got came from the special guest speaker talk given by the first African American woman astronaut Dr. Mae Jemison. She spoke about the 100 Year Starship, and the message I took away was, "Aim higher!" She did not specifically say the following, but I heard, "If we are trying to solve all the problems inherent in figuring out how to achieve interstellar space travel, what are you doing?"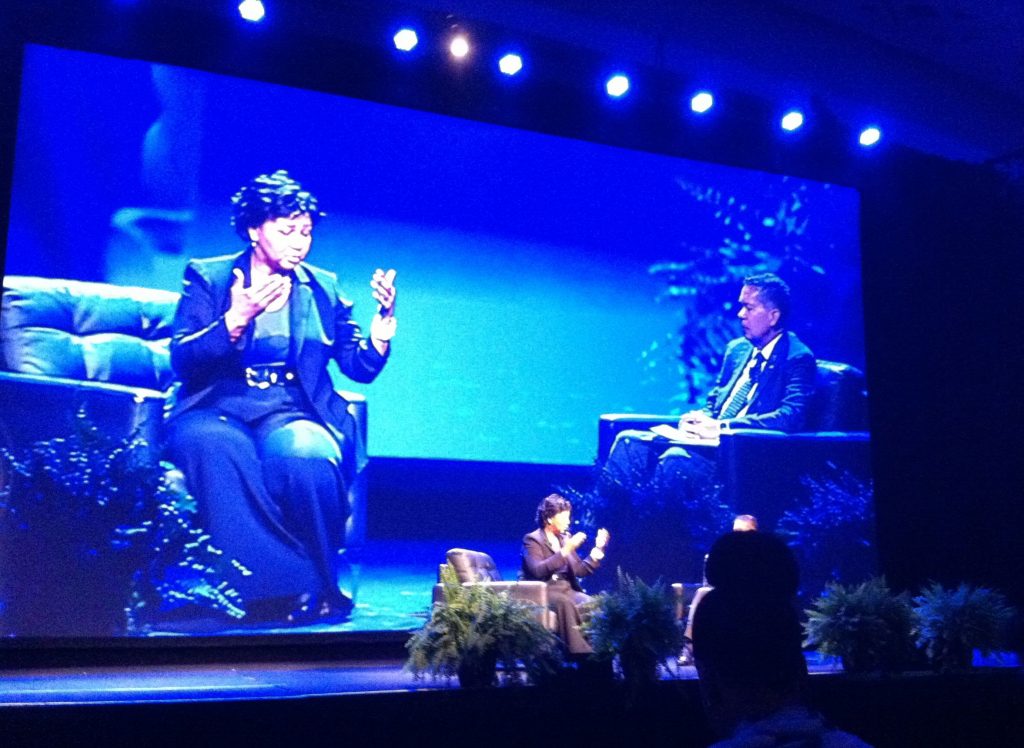 That's a great message.
The other thing I got from her talk was that if you seek to solve big, complicated problems, bring together diverse, interdisciplinary teams to do so. I regard this as fantastic and actionable advice.
What we do matters
Finally, it was fascinating to hear R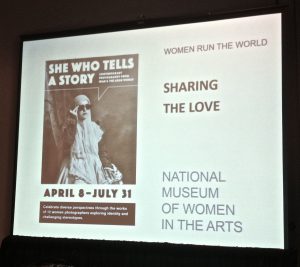 alph Nader discuss the history of tort law and give the story behind the American Museum of Tort Law in his hometown. His pitch and description made me want to make a pilgrimage there with my kids!
However, it was not the content of his speech that was most inspiring. What I took away from his passionate description of this new museum was the assurance that the work we do is still important. That's right: Ralph Nader made me feel good about my profession.
What I am about to write is meant with kindness.
The gap between what the current name and brand of the American Museum of Tort Law conveys and what the museum actually contains per Ralph Nader's description is SO great that not to address this would be a crime. AAM2016 reaffirmed that we are not wrong in our quest to find creative ways to help museums make the world better. We will continue to find ways to serve them, even this is primarily through free tools.
AAM2016 raised my spirits and my confidence that we can continue to make a positive difference. I'm looking forward to AAM 2017in St. Louis.