Stop being the best-kept secret in town.
New-York Historical Society
"Tronvig Group has been working with us for years and consistently delivers strategically thoughtful solutions to problems as they arise. They have a practiced sensitivity to audience need, and an understanding of how important a rich understanding of the audience is for any marketing activity."
Laura Washington, VP Communications, New-York Historical Society
Situation
The New-York Historical Society was a "black box" museum with low levels of awareness, poor brand recognition, and low attendance, except for temporary special exhibits.
Before
DISCOVERY
Mapping the Visual Brand Landscape of main New York museums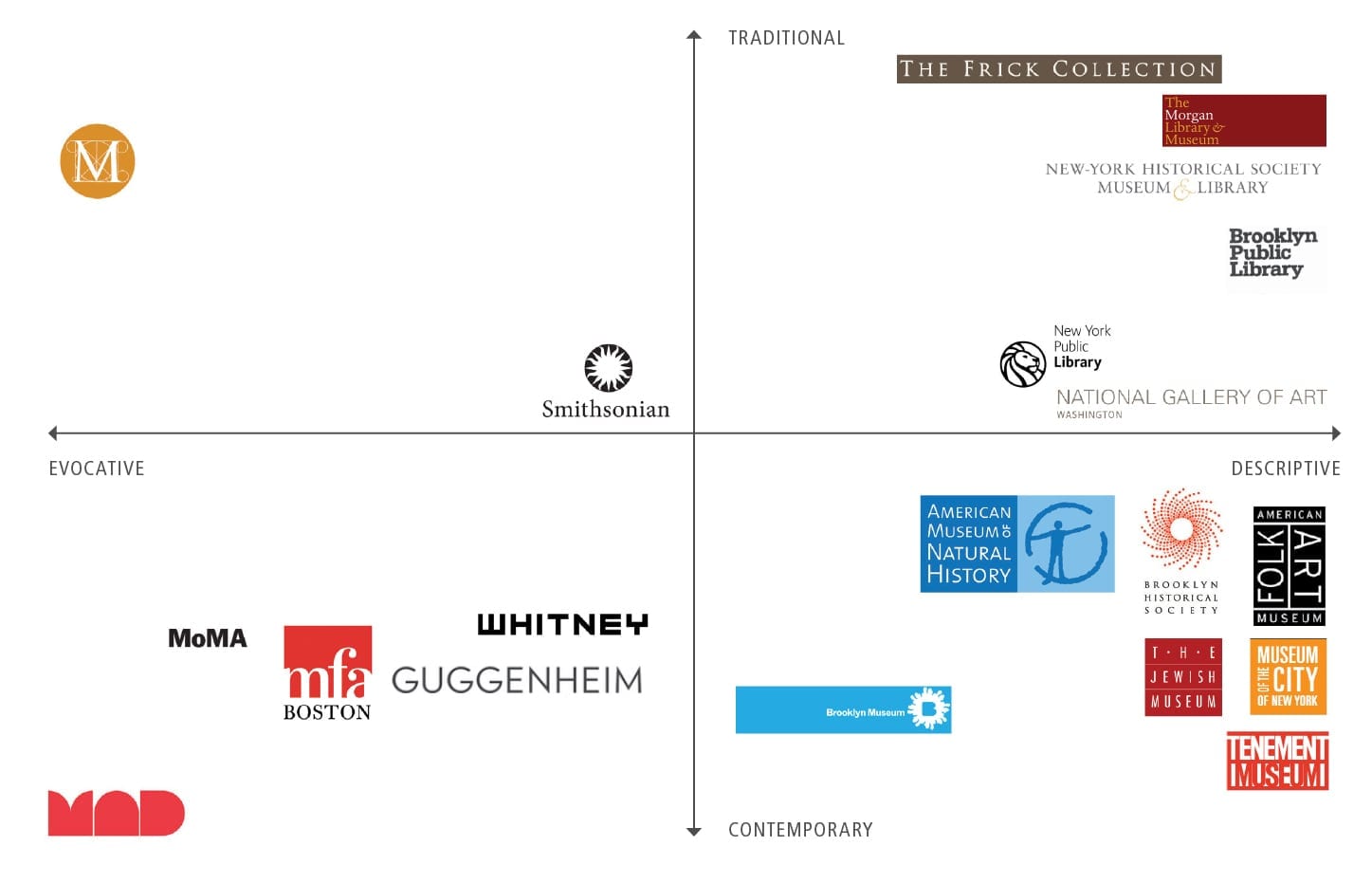 Research showed that competition with the Metropolitan Museum of Art—a kind of "Met Jr." status—was hurting the institution. While N-YHS has a great art collection, it was not possible to compete on those terms with the Met.
Core Constituency Interview Data on Favorite Institutions

The New-York Historical Society brand was diffused over a wide array of online assets. This needed to be consolidated to accrue traffic and brand power to the main website.
Site Map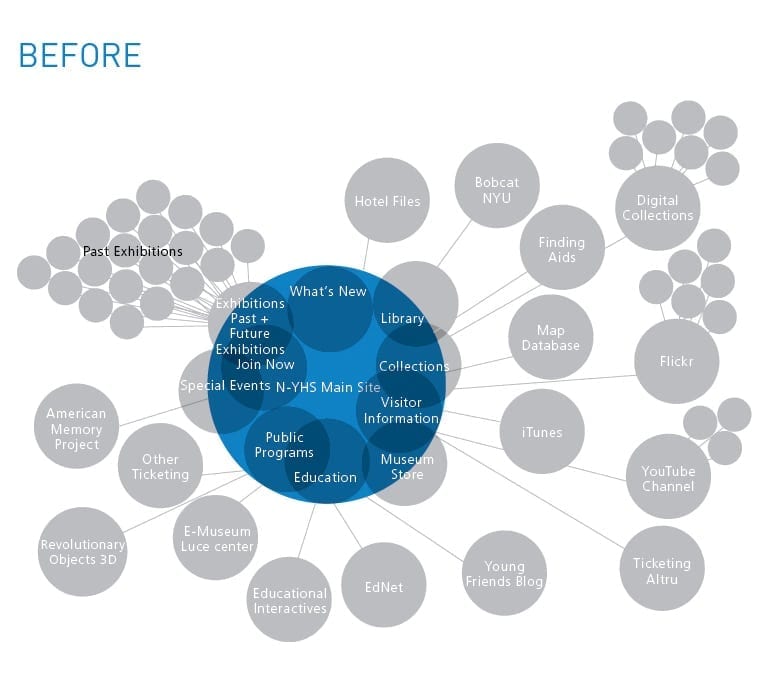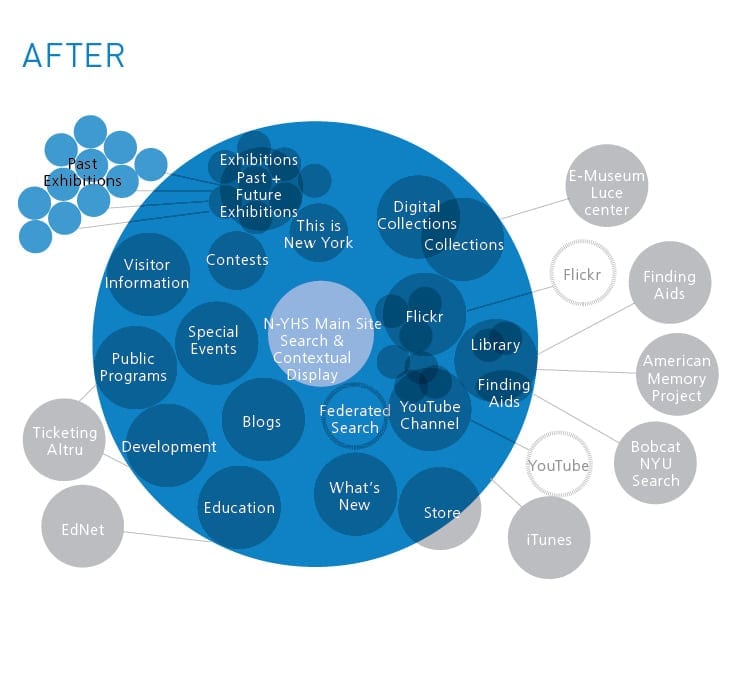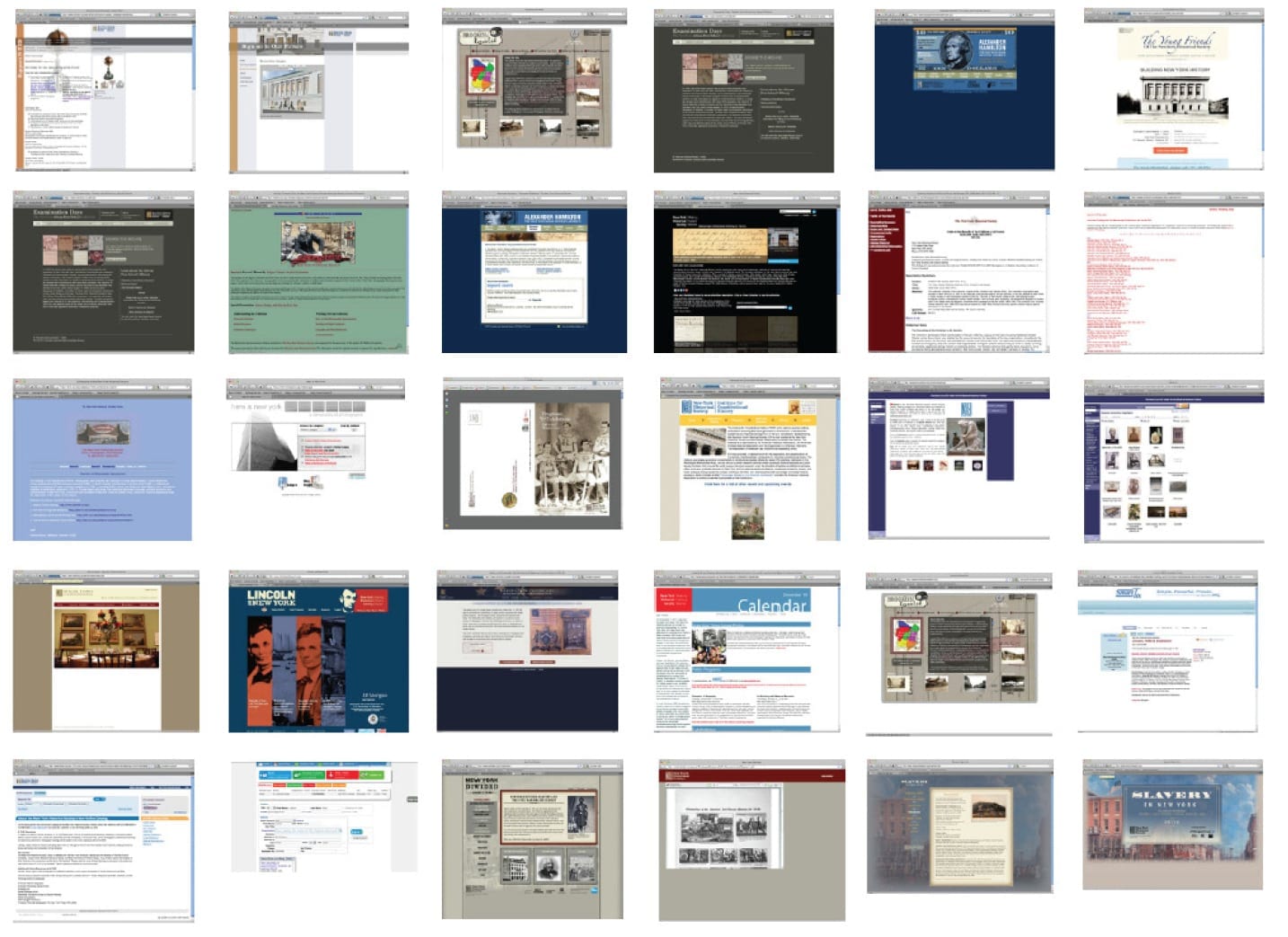 SOLUTION
Our insight pushed us to shift the brand focus to history—not art—and open up the walls of the building so that the collections and exhibits did not remain a mystery to the uninitiated.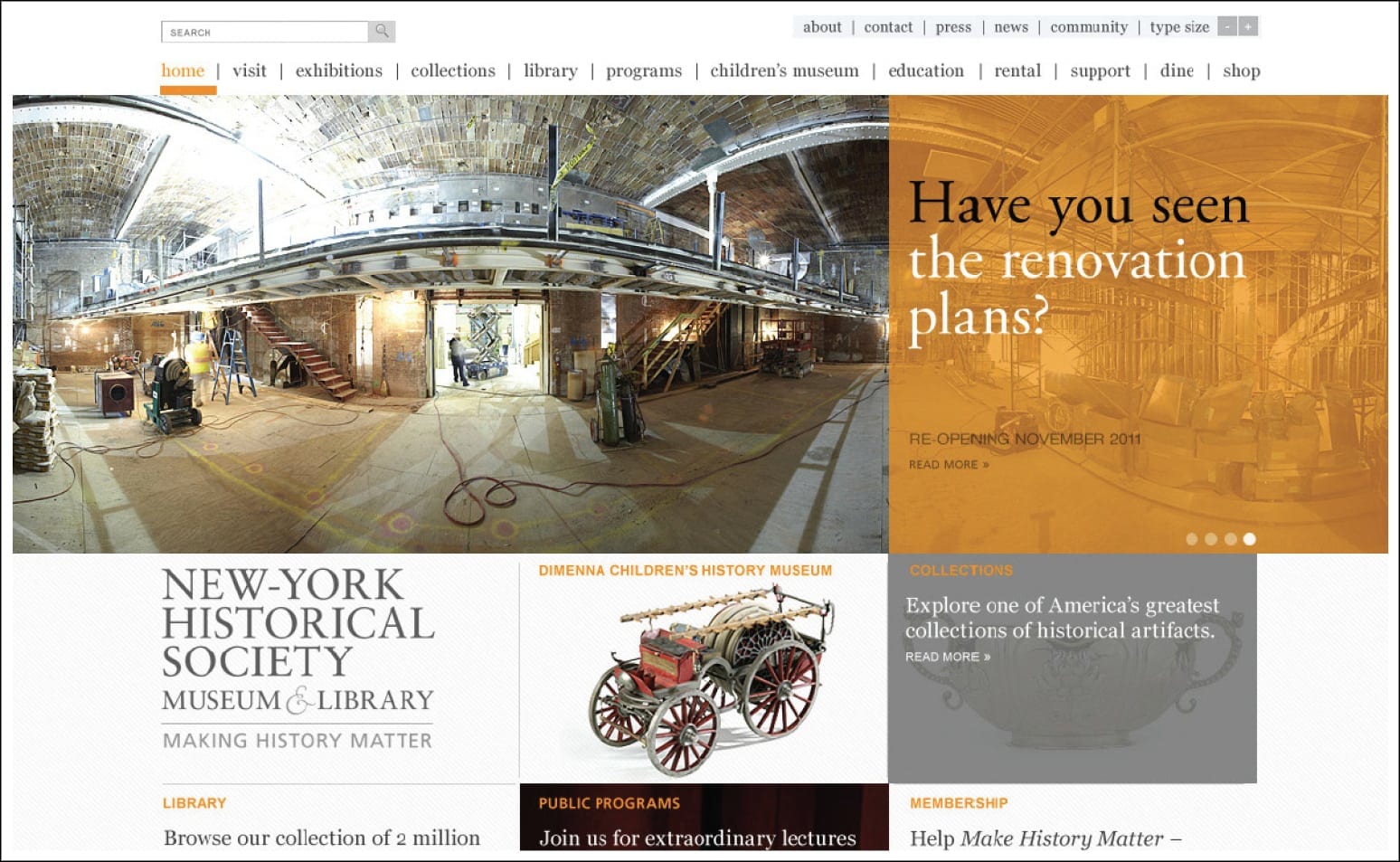 RESULTS
The results have been significant sustained growth in both website and museum traffic. Traffic was stagnant or falling prior to the implementation of our strategy and tactical execution. Subsequently growth has been steady.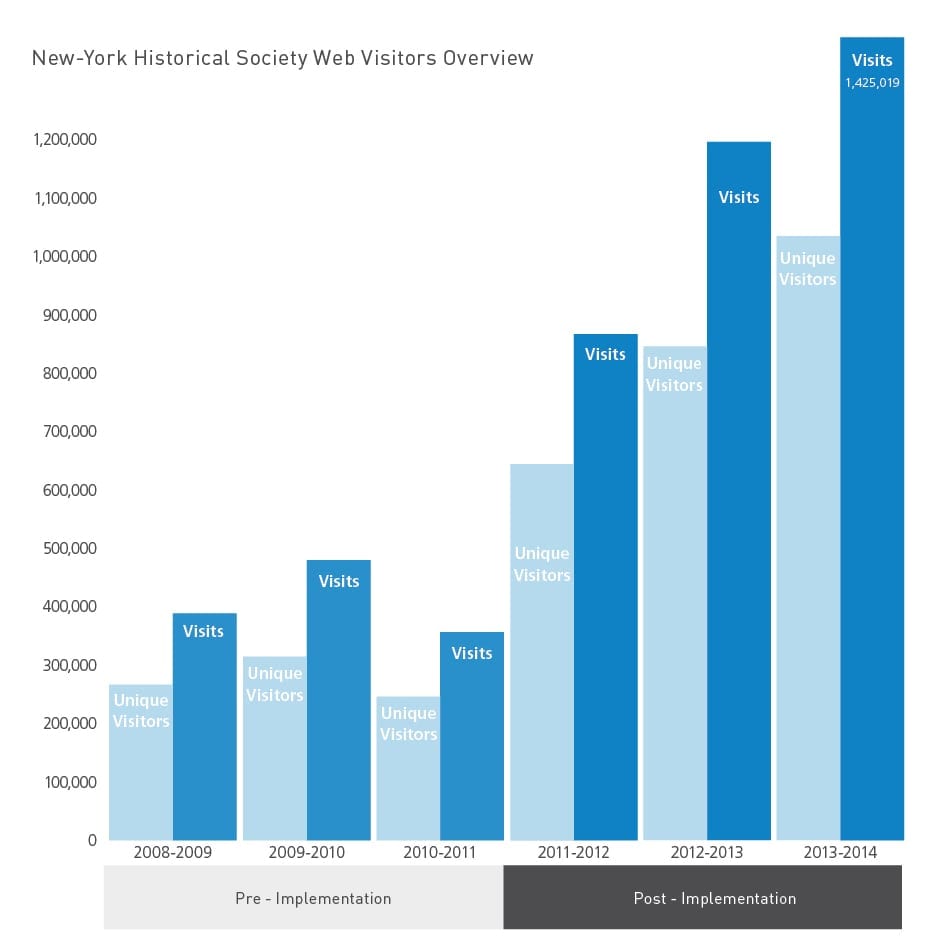 Back To Top