We know you're doing good but you still have to compete.
Grand Forks Public Library
"For this to be a success, the ideas have to come from within, but the process has to be pushed along from the outside. You can't do it yourself and get that honesty."
Wendy Wendt, Director, Grand Forks Public Library
SITUATION
The Grand Forks Public Library is located in Grand Forks, North Dakota, a city of around 50,000 people. The RFP was issued following a rejection from local voters of funding for a new building, so the library was looking for fresh and inspirational thinking on how to increase its relevance in the community with an aging physical plant. Its visual brand was ad hoc and outdated, and it was unable to attract visitors beyond young children (and their parents on occasion) and older retirees.
In addition, it was struggling, like all libraries, to overcome persistent negative stereotypes about what libraries do and who they serve. The "library brand"— with associations like "just books" and late fees and "shhhhh"—prevents the library from even getting on the mental map for many prospective attendees, let alone becoming the vibrant community hub that it would like to be. We helped the library reimagine itself for the modern era and redesigned its entire visual identity system to reflect this new vision in a polished and striking way.

DISCOVERY
We began with a Discovery Workshop with staff, board members, and other internal stakeholders. The Brand Pyramid that emerged from this workshop became our roadmap, and at its first level, where we ask "What is the Grand Forks Public Library?" we arrived at the answer "Not what you think. It's your place for innovation, inspiration, and creativity." As their Brand Idea, we landed on something that would directly challenge the staid conceptions that many people have of libraries: adventure. Building on this, we challenged them to set an ambitious goal, and they came up with something well beyond our expectations: "To become known as one of the most innovative small city public libraries in the country."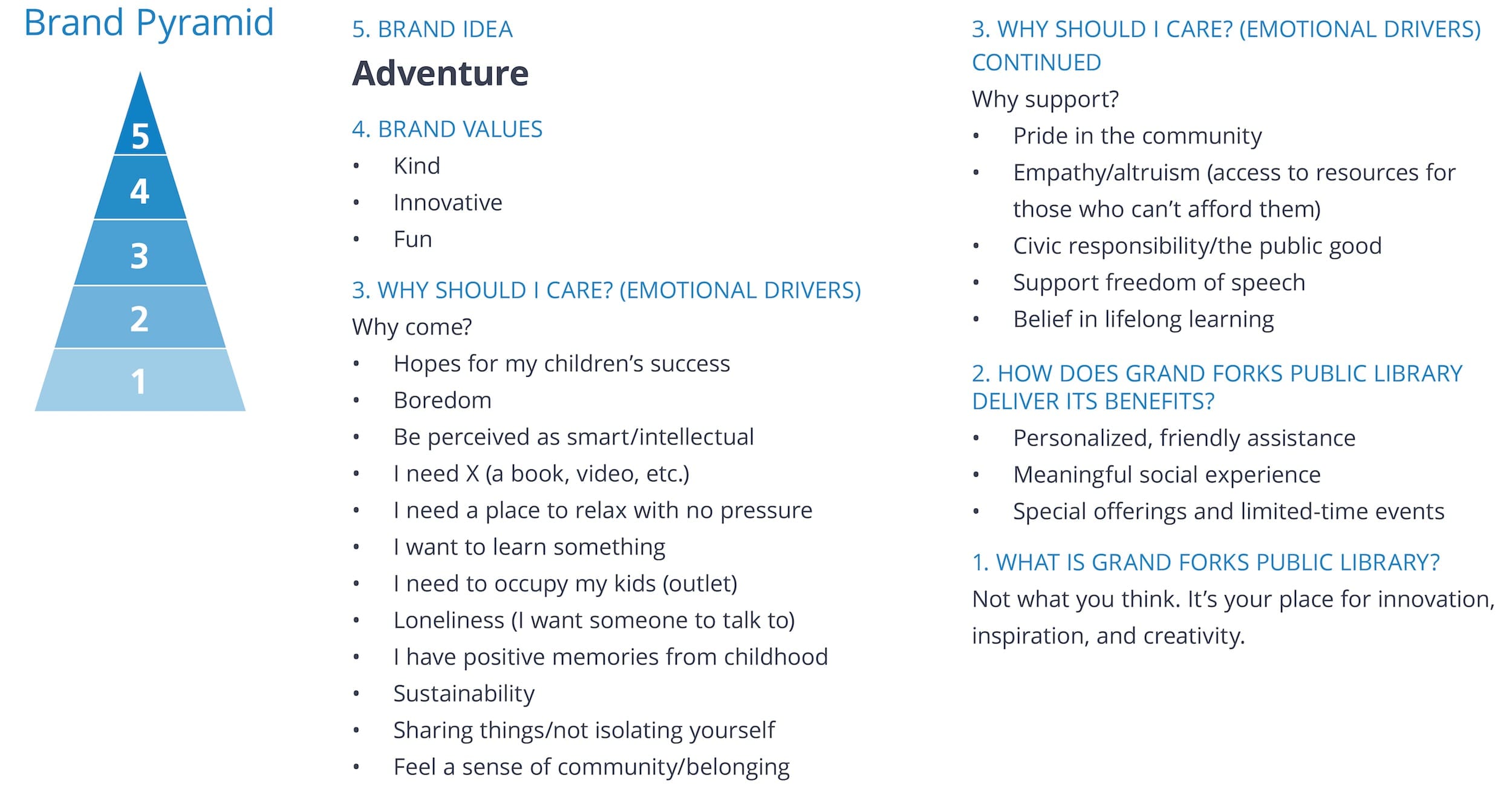 SOLUTION
Research and Strategy: We then conducted qualitative research by doing persona interviews with two groups: parents with young children and young professionals in the Grand Forks area. Based on our research and our discovery work, we proceeded to develop a brand positioning statement that embodied where they want to go, followed by recommendations for how to deliver on their reimagined value proposition and their new set of core values: innovation, connection, and curiosity.
Creative Execution: Based on our Brand Idea of "adventure," we developed a variety of taglines and ultimately settled on "A Playground for Curious Minds." Our visual process considered a wide range of different paths. Our most radical idea, which ended up being selected, was to make "not what you think"—and the goal of being a community hub, not just a library—literally manifest in the identity. We removed the word "library" entirely and replaced it with an underscore: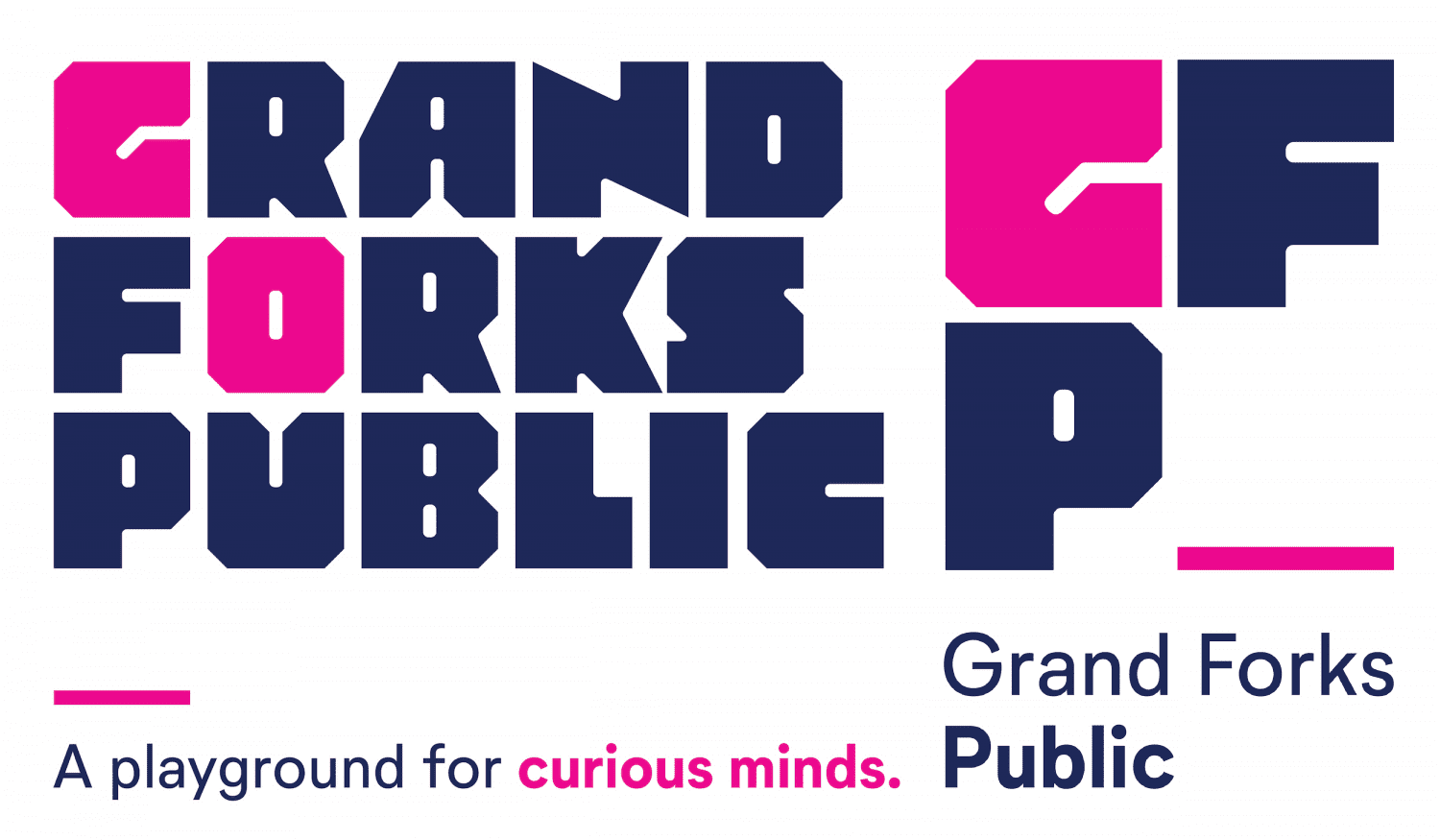 In our new scheme, a library is just one of the roles this institution will play in the future. This identity embodies our strategy and forces a dramatic organizational evolution.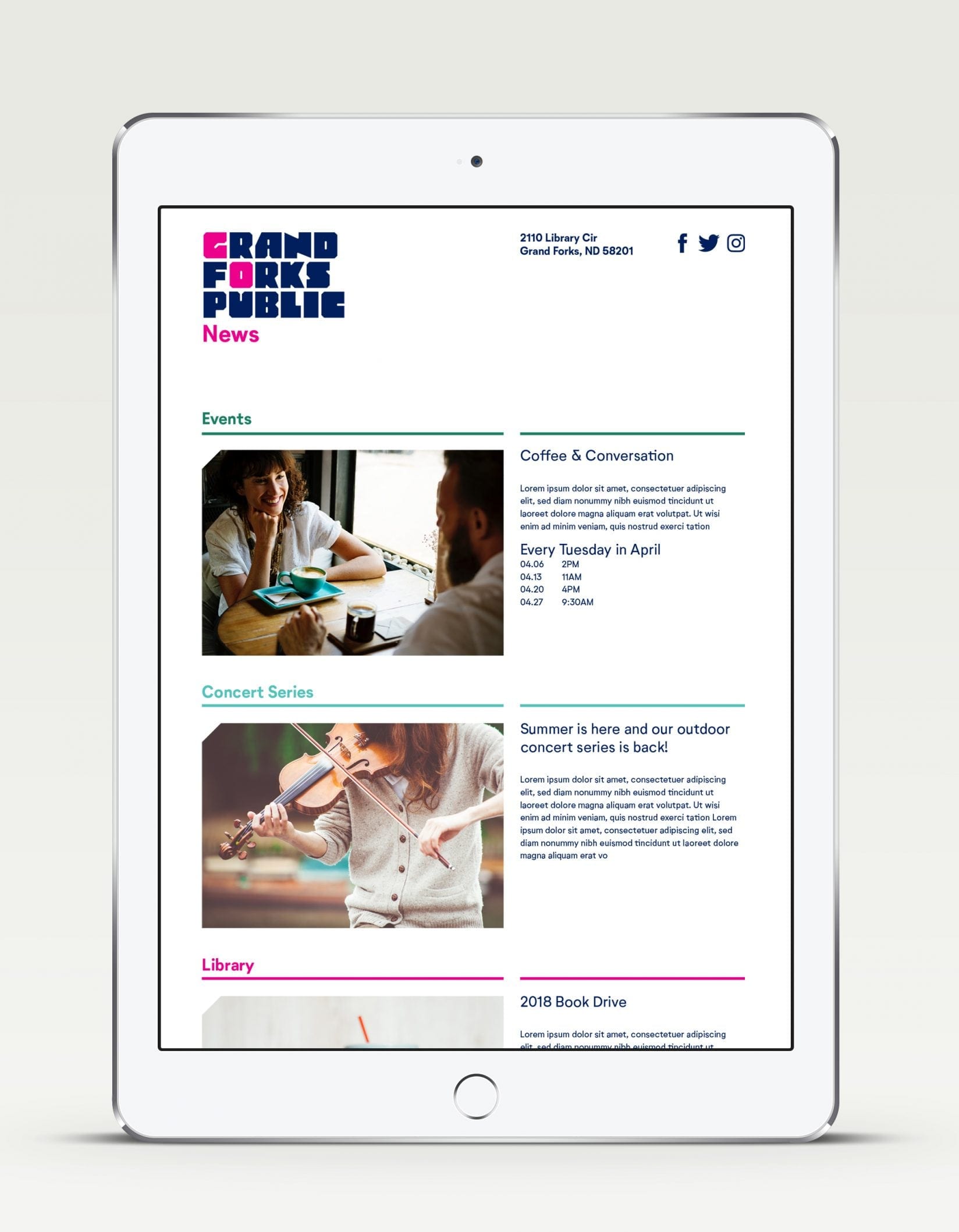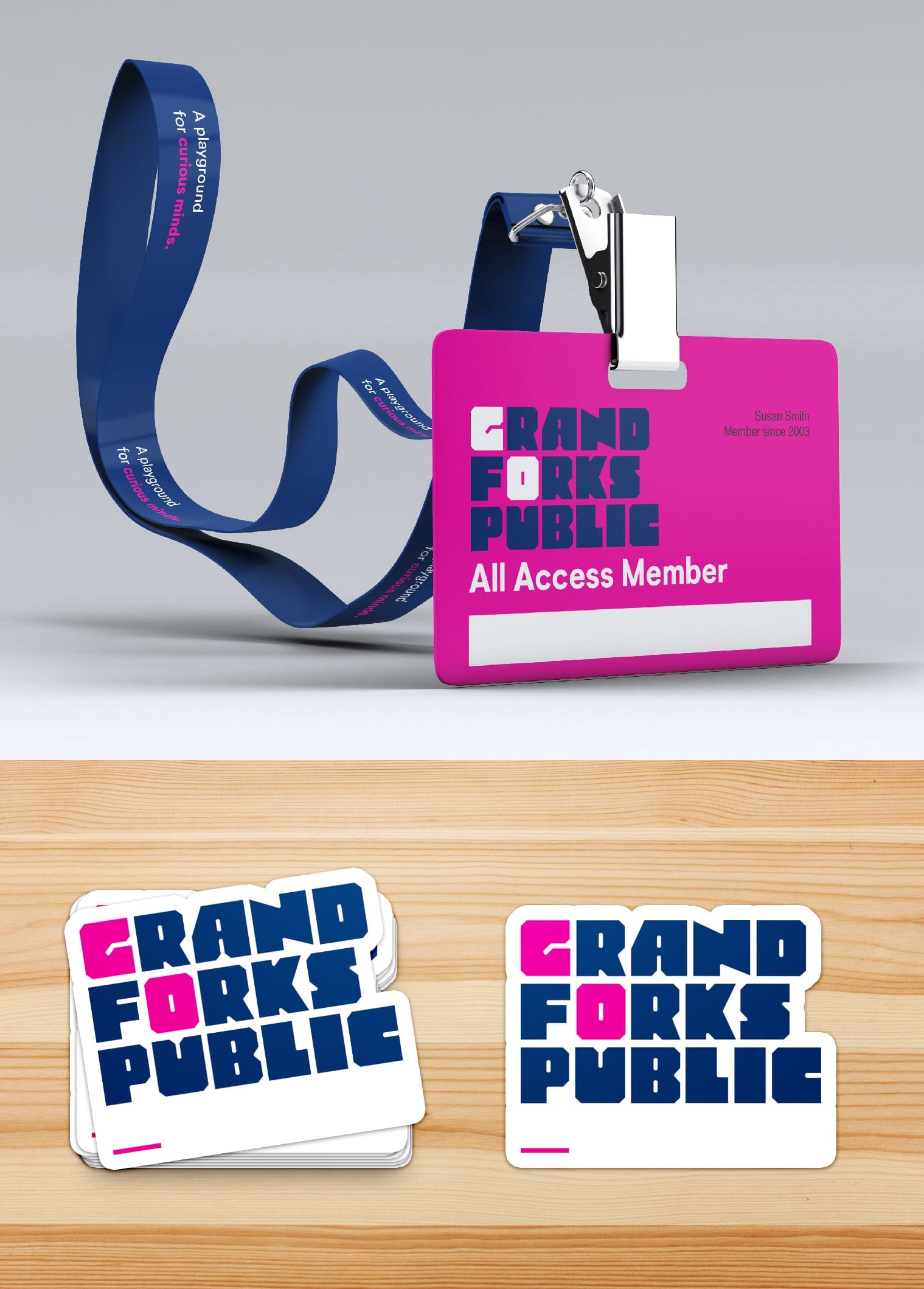 We built the identity out across a range of different executions including a redesign of all of their signage as well as continued guidance on the brand rollout including the future redesign of their website.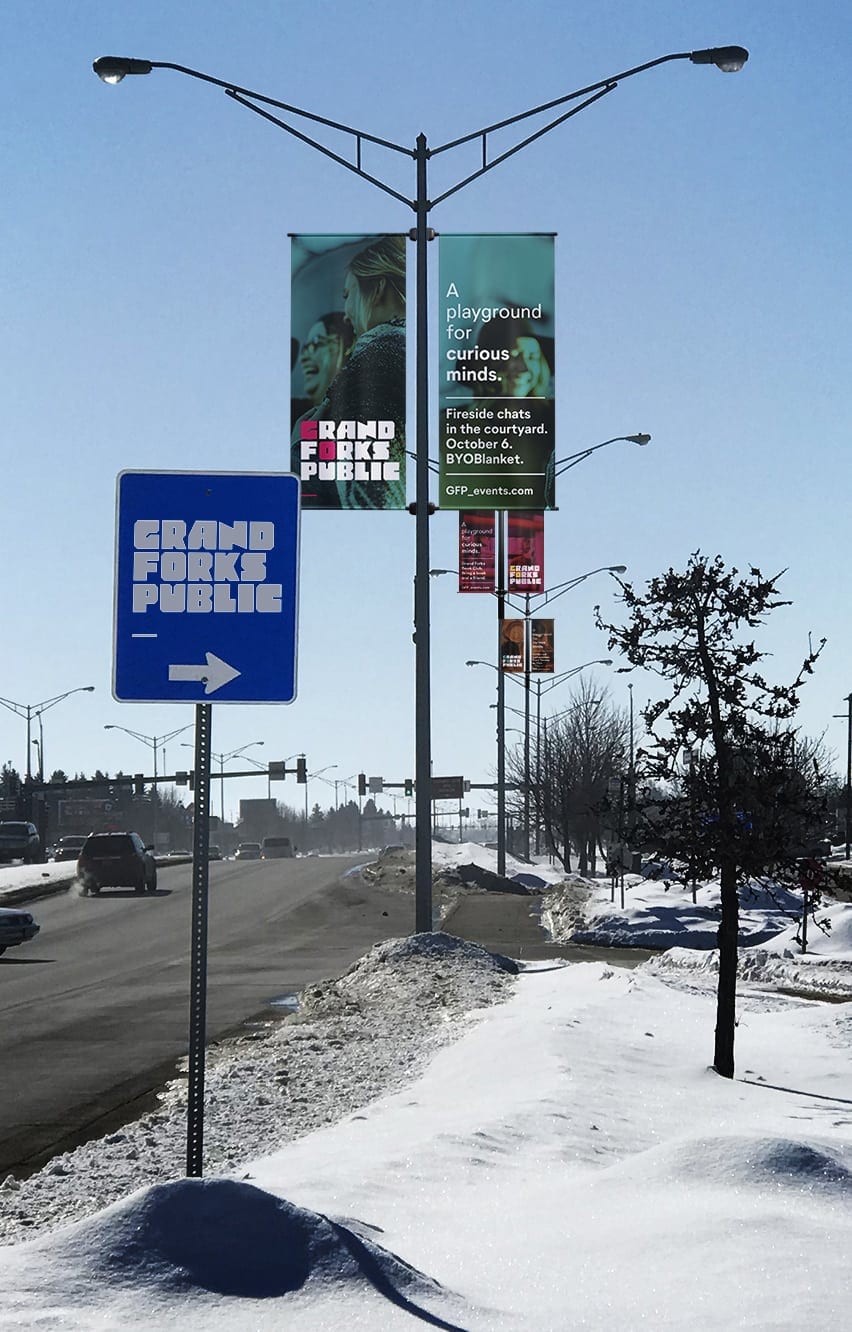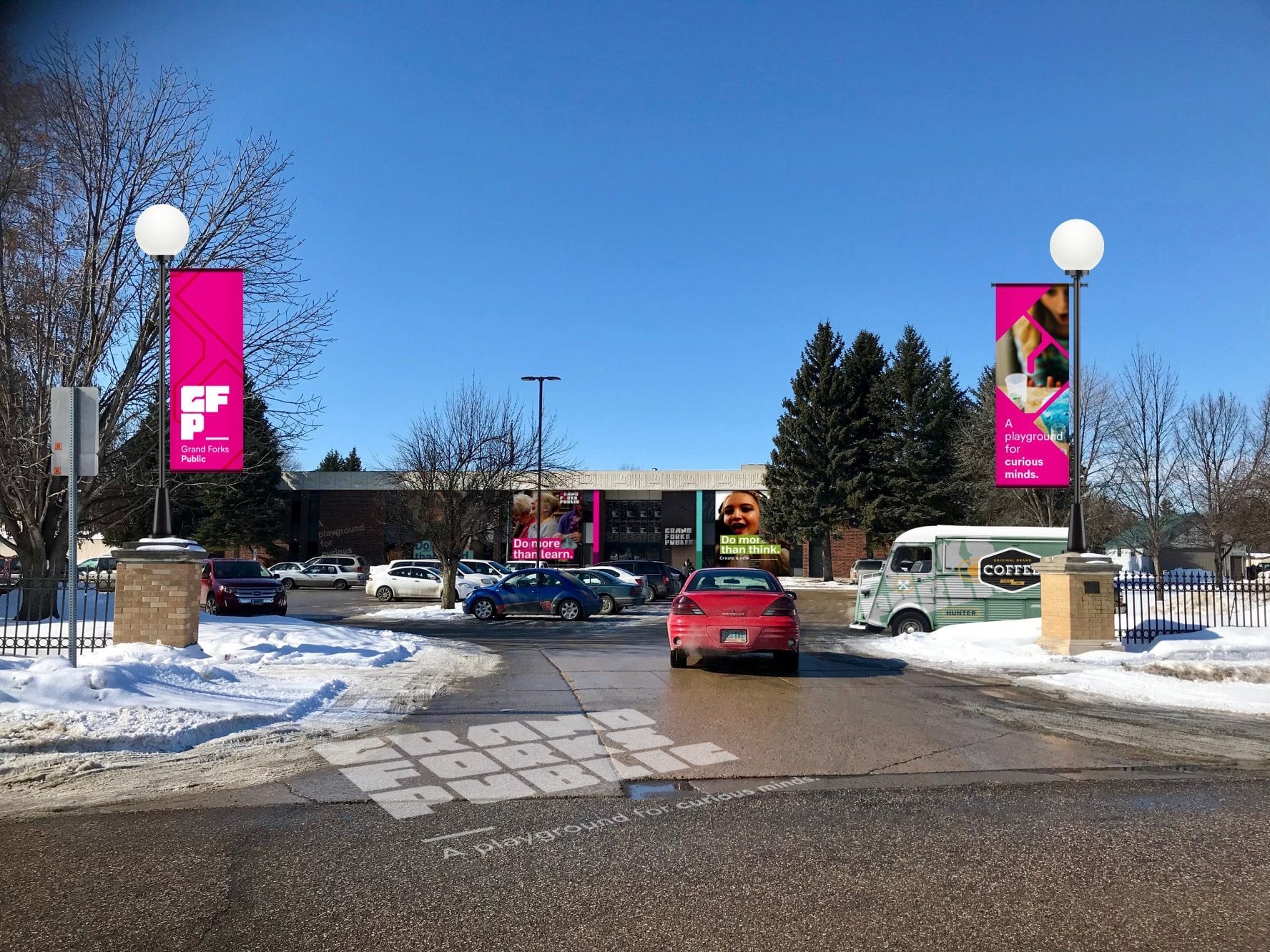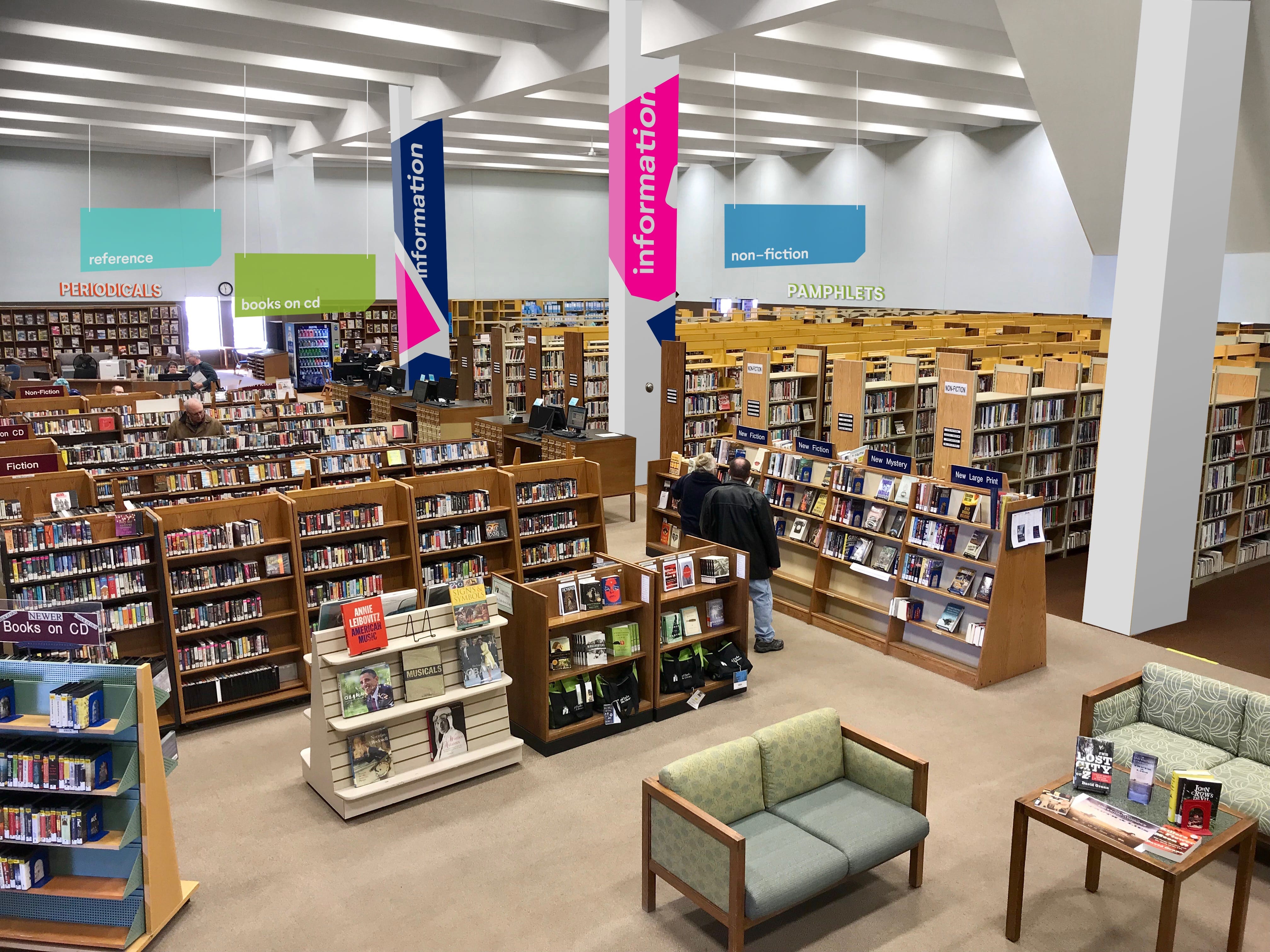 • To show how the strategy and the new identity could be translated to marketing materials, we also developed a versatile campaign concept with a variety of executions.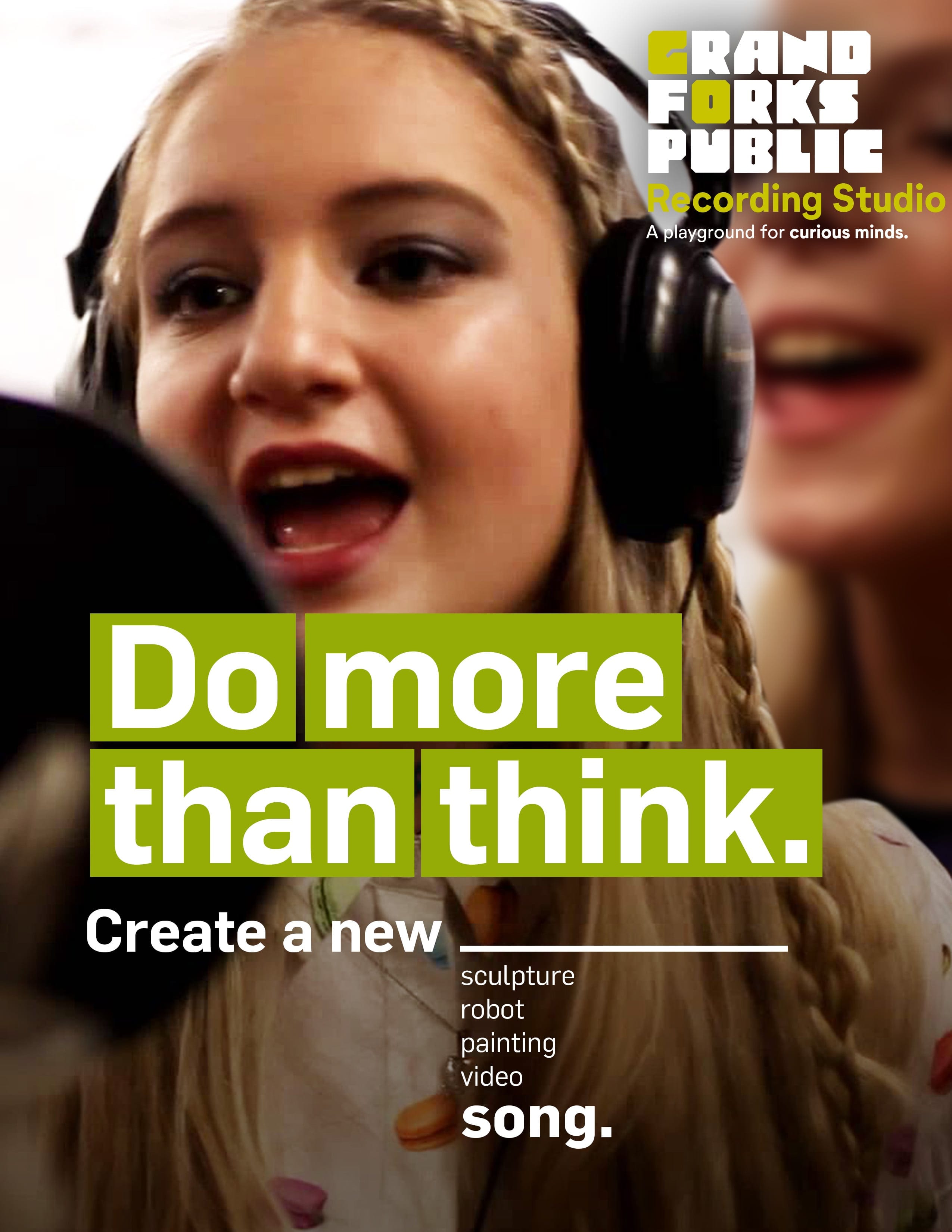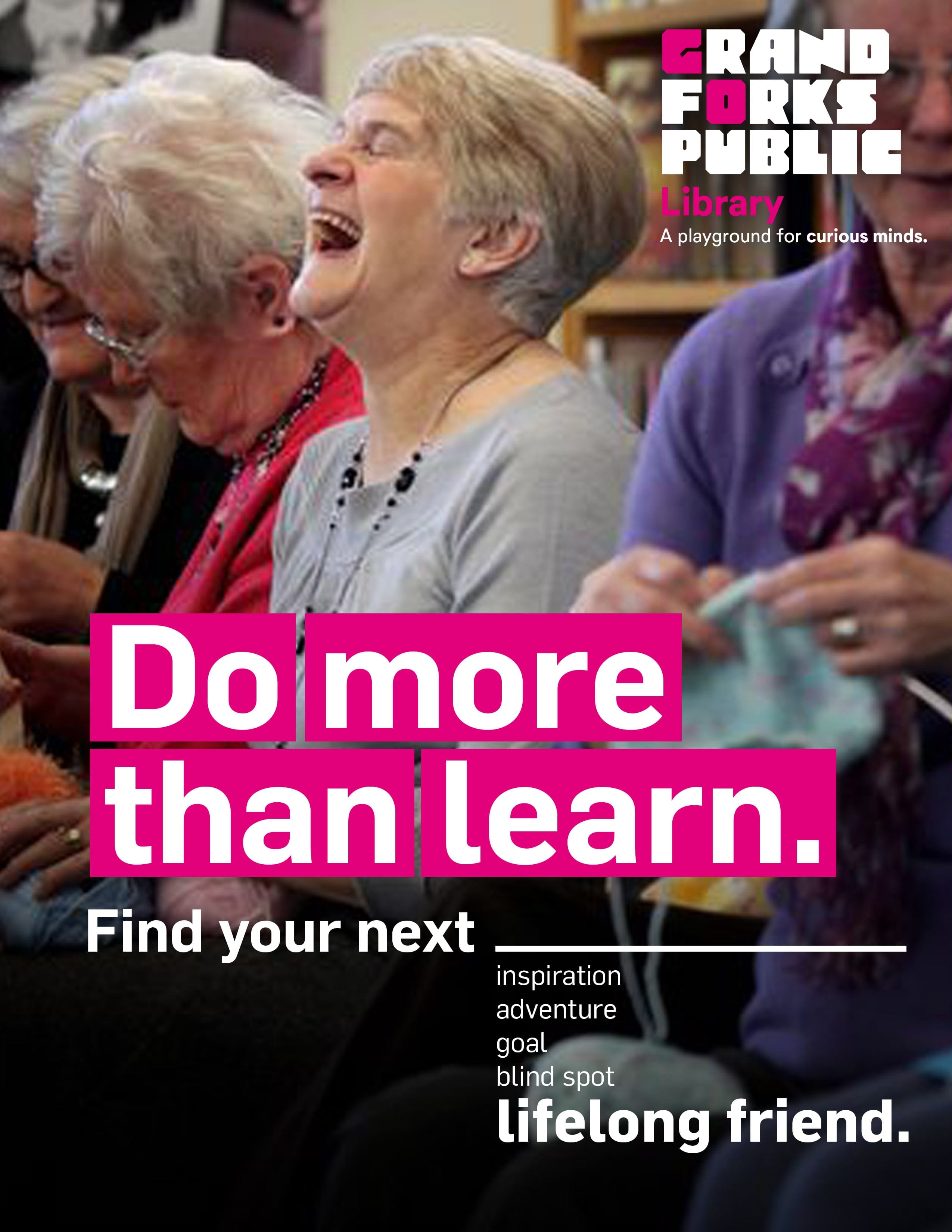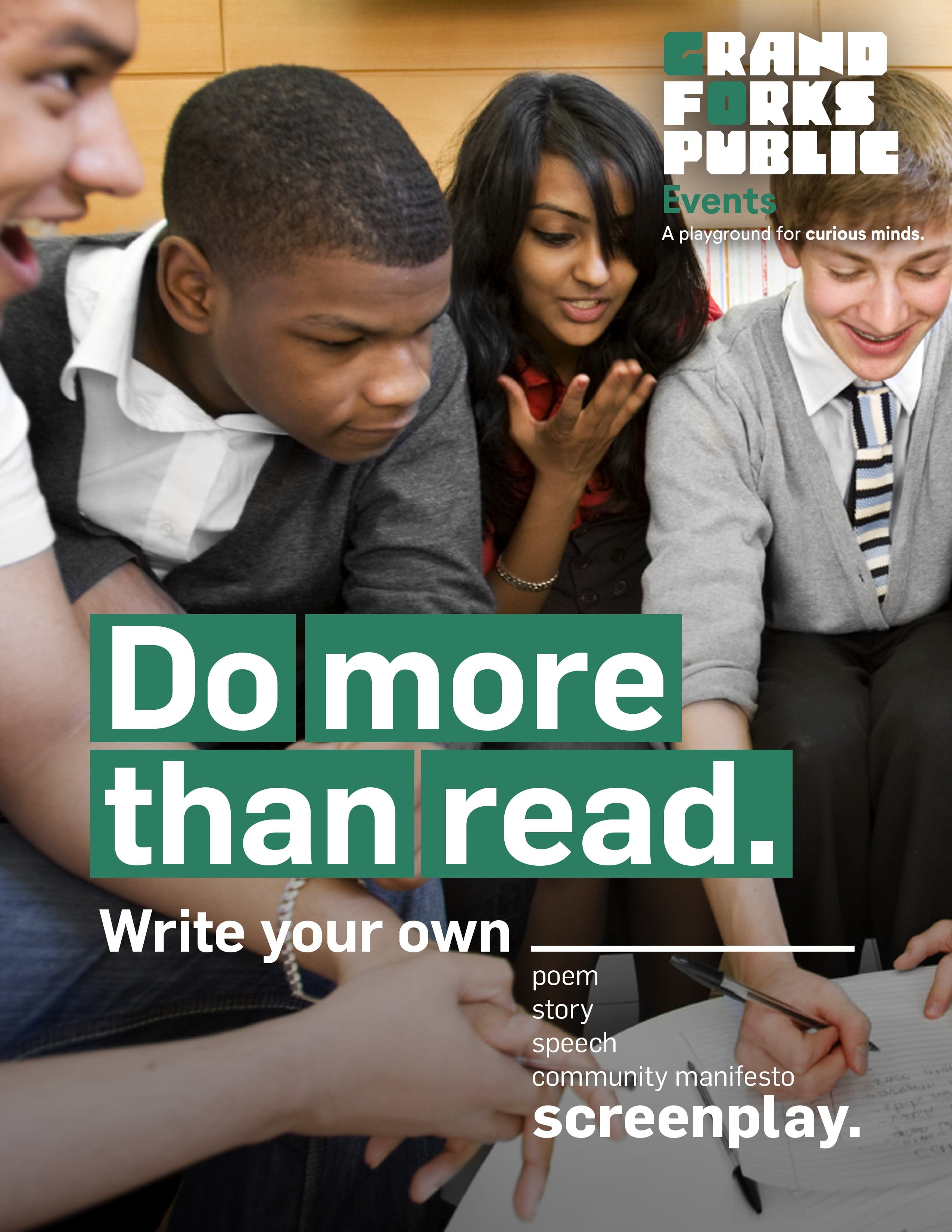 ALIGNMENT
In our alignment workshops with staff members, we worked through what the core values and the strategy would mean in practice for their daily work, both individually and as a team. Workshop participants came to terms with the implications with a mixture of excitement and trepidation. The majority came away feeling inspired and reinvigorated but not all—and that is normal. It's a good thing. A strong organizational culture should attract the right people and repel the wrong people.
"Be prepared to be shaken up."
— Wendy Wendt, Director, Grand Forks Public Library
RESULTS
The true success of this project will only be visible with time because it depends on the library's ability to continually evolve in alignment with the strategy and goals we have set. But the groundwork was laid in our presentation to staff, the library board, and members of the Grand Forks community. Given the ambition of the work and the dramatic change that the new identity represents, we expected some pushback—but none came; the room was almost universally excited and inspired. Already our work is in the process of reshaping the institution, both inside and out, so that it is positioned for a bright future.
Back To Top