Bill Shannon Biographical Dictionary of New York Sports
I am not a traditional sports fan. I follow no particular professional sport. I have attended few professional sports events in my life. And yet, I do in fact love sports, all kinds of sports. Perhaps this is why the Bill Shannon Biographical Dictionary of New York Sports that we created for the New-York Historical Society has become so dear to me in the short time we have been working on it. It is not an homage to any one sport, but rather to the idea of sport, and the role that sport plays in the lives of great and interesting people.
This dictionary, with its eclectic cross section of biographies that cover nearly every sport you can think of, is both refreshing and a needed enrichment. I'm up late finishing the assembly of 1,750 initial entries as penned by Bill Shannon before he died, as I do this, I find myself reading some of these biographies. They are short, concise, and filled with love.
I hope that this project will flourish and be contributed to by knowledgeable lovers of sports, and that they will pick up where Bill Shannon left off, making this into a comprehensive dictionary of New York's notable figures in the history of sports.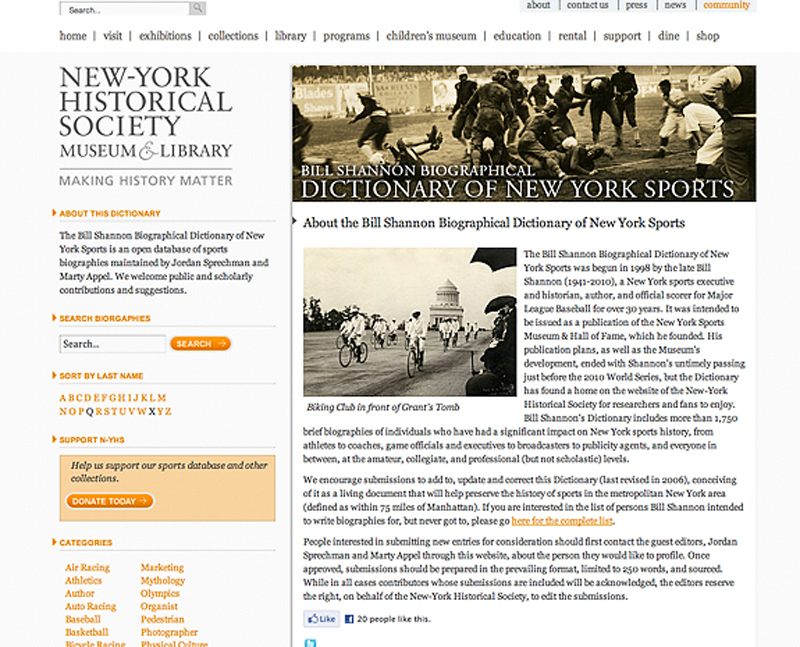 It's not a huge or splashy project, but it has worked its magic on me, and I am richer for it. As the Bill Shannon Biographical Dictionary of New York Sports now sets sail as part of the New-York Historical Society's website out onto the open sea of the internet, we at Tronvig Group most certainly wish it well.
___
Does your museum need an affordable way to improve its brand today?
Because we know that not everyone needs or can afford our full process, we created a guided tutorial package for our foundational brand strategy tool: the Brand Pyramid. Watch the video for a preview.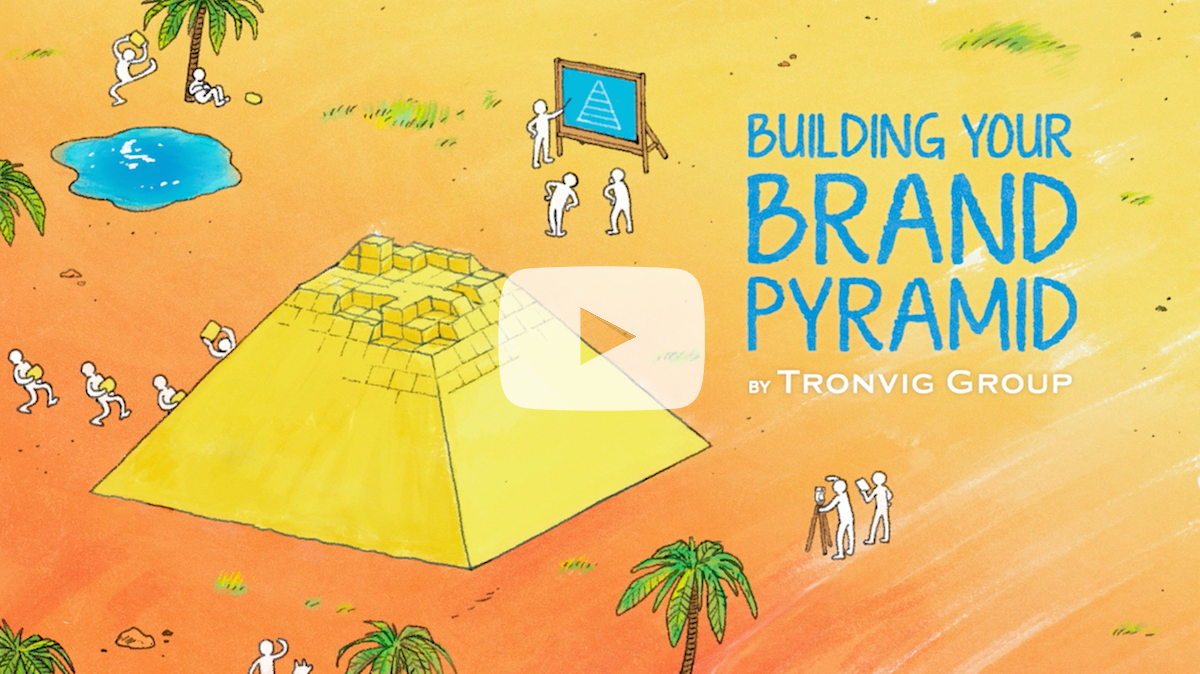 For more information on this brand strategy tutorial, visit here where you will find a fuller explanation and link to a free download of the first video.