Intrepid Museum Rebrand
Today, the new visual identity system and tagline for the Intrepid Museum was publicly announced. This brings the Museum forward from many years as the Intrepid Sea, Air & Space Museum Complex. The sea, air and space components of the collection are now built into the visual identity system as the Intrepid Museum.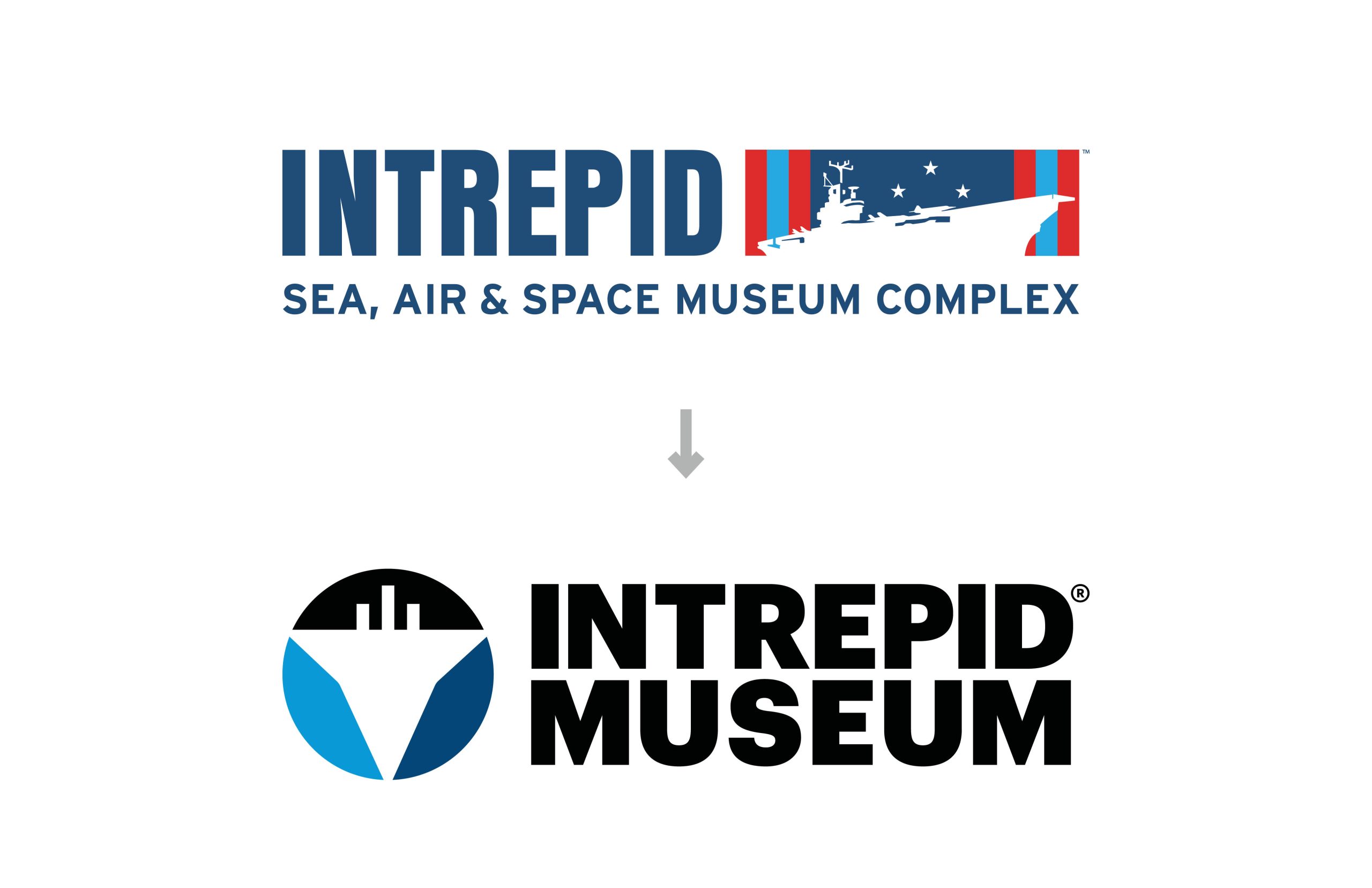 Although the aircraft carrier is still symbolically featured at the core of the design, it is no longer literally depicted. In this way, the visual identity fully supports the Museum's complete educational mission, robust STEM offerings, and an amazing collection of historically significant artifacts drawn not only from naval history, but from the history of aviation and more broadly, space exploration.
The Intrepid Museum offers a full cultural institution experience housed in and around a storied aircraft carrier that first served in World War II. The collection features such notable machines as the Space Shuttle Enterprise; a Concorde, the world's fastest commercial airliner; the Growler, a nuclear weapons carrying submarine that you can go onboard; and more than two dozen aircraft, including a supersonic Cold War-era spy plane. Together, these artifacts and the interactive interpretation that supports them in the Museum make both the idea and lived experience of a visit much richer and more interesting than it appears on the surface.
"Be Curious. Be Inspired. Be Intrepid."
The new tagline "Be Curious. Be Inspired. Be Intrepid." supports the boldness and flexibility of the new visual identity system, which are built on the museum's strategic need to better communicate its expansive and varied offer and its stature as an iconic New York City museum—instead of as one of its many attractions. The new brand identity for the Intrepid Museum was created in close collaboration with our longtime visual branding partner Greybox Creative and made possible by the immensely supportive team at the Museum.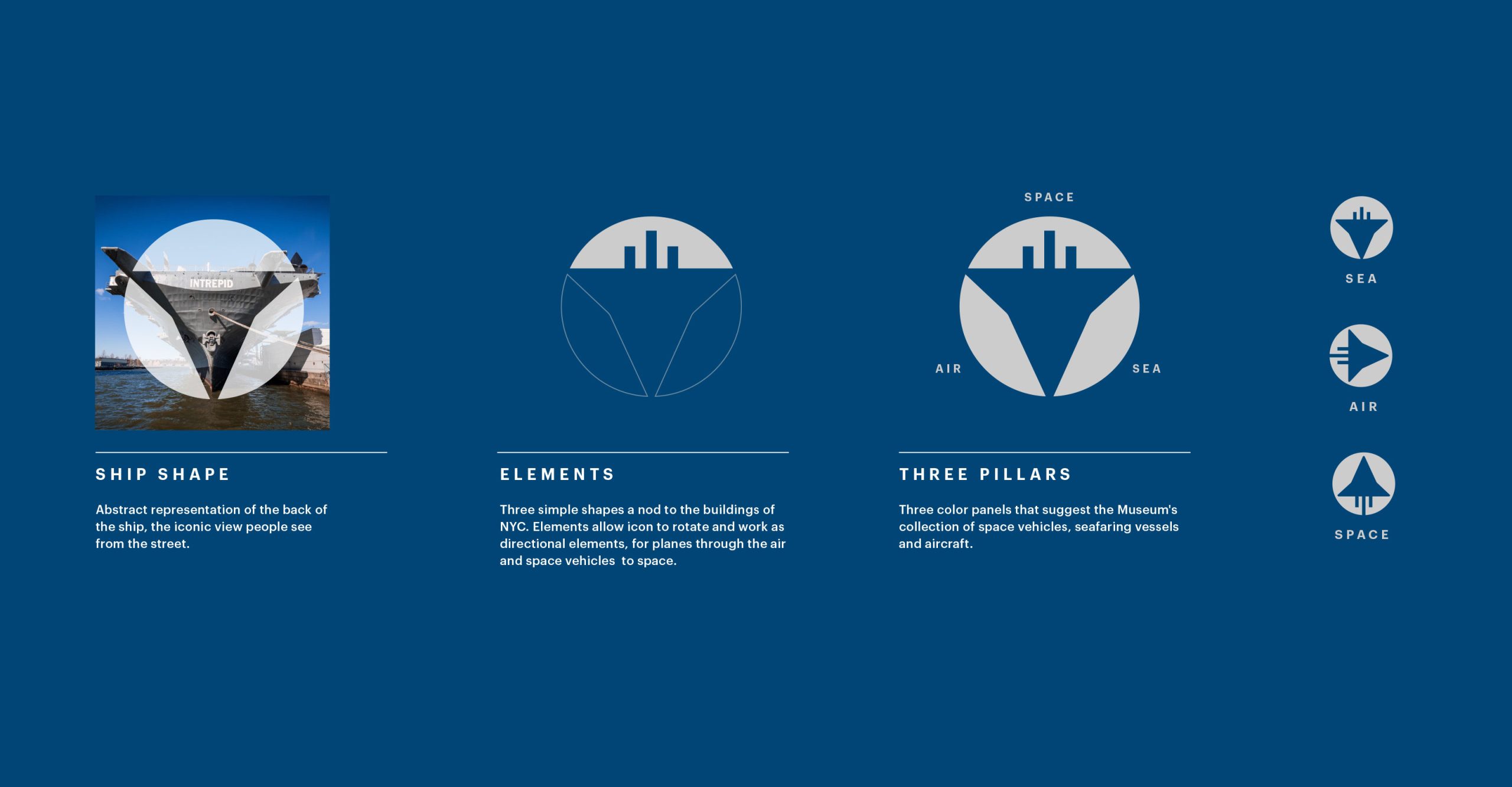 Rarely does one have the opportunity to rebrand a New York City icon. Tronvig is very proud of the work that we have been allowed to do over the past year. The Museum opted for the boldest and most flexible visual direction, and we know it will serve them well in the coming years as they continue to expand and enrich their offerings. We feel lucky to have been part of a remarkably smooth, thoughtful, and collaborative process with the museum team leading up to today's public launch.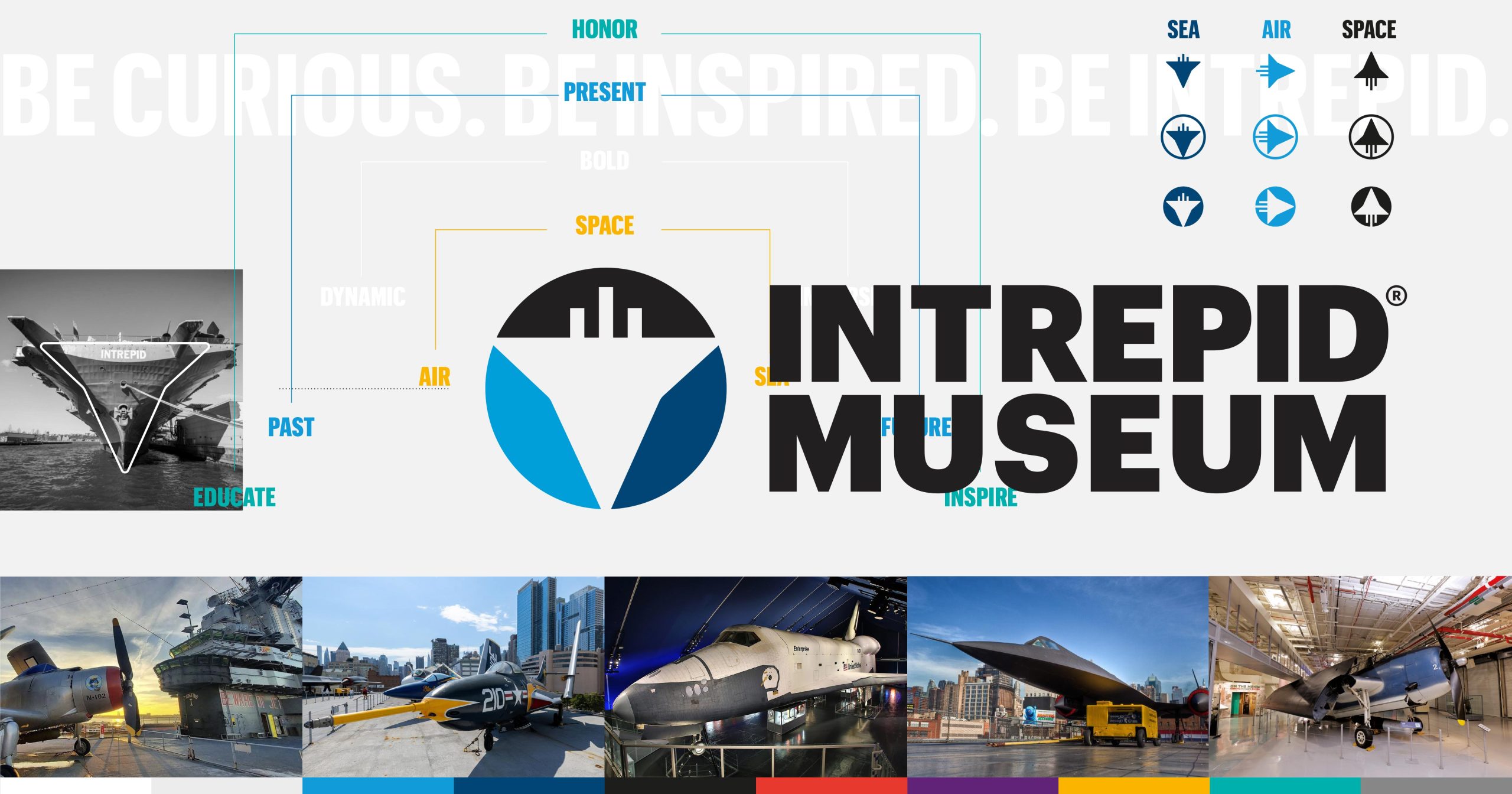 Look out for a full case study in the coming weeks!