Gem Collection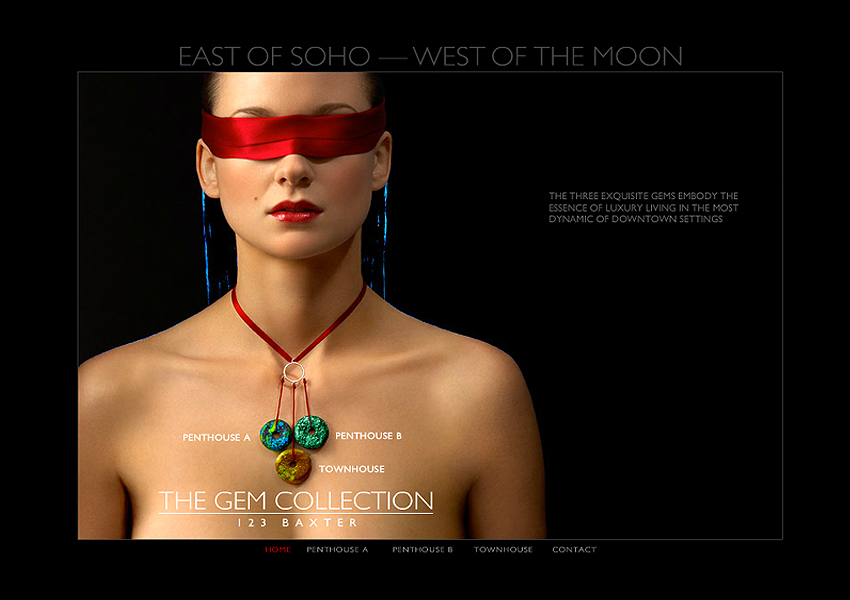 A real estate advertising campaign that successfully reintroduced three premier properties that were "East of SoHo—West of the Moon." The campaign was fanciful and incongruous to the other real estate ads in the publications where it ran, thus calling attention to itself.
Gem Collection at 123 Baxter also had a website.
The project also involved brand development, collateral, advertising that looked much like this. The photography was by Dave Diesing.