Third Wave Foundation Website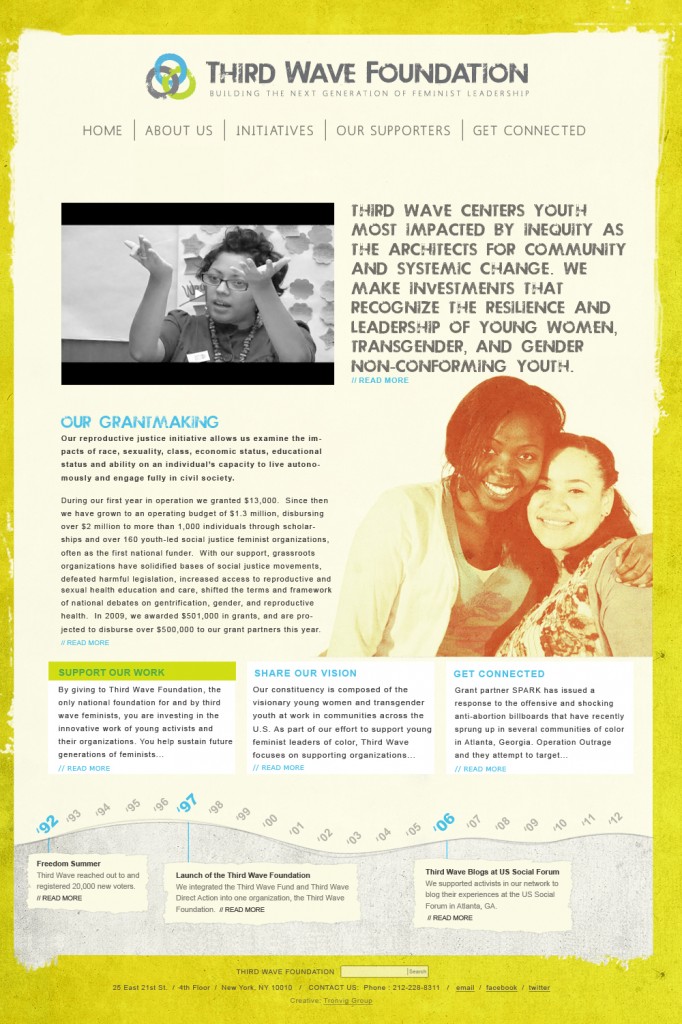 In 2010 we created a new brand, collateral, and website for the Third Wave Foundation.
Tronvig can help:
How does Tronvig Group get you the marketing strategy you need?
We find out who your most natural audience is and what motivates them.

We produce a verified and actionable strategy to guide all branding and marketing activities

We go through comprehensive steps of Discovery-Research-Strategy-Design-Rollout-Analysis.

Subscribe to our post notifications and get access to our library of downloadable guides, including our marketing guide.
Need help?
Learn about our unique and effective process to take the first step toward clarifying, strengthening, and executing your 360 brand.