Chaffetz Lindsey Brand Refresh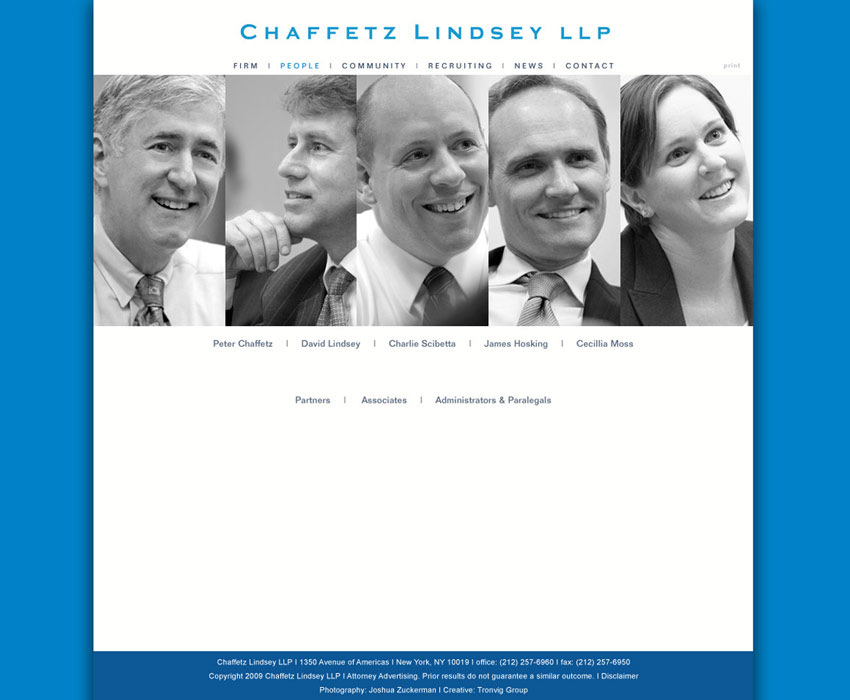 In 2011 only two years after they established the business, Chaffetz Lindsey outgrew the brand implications of their original website: Namely that they were a boutique with 5 senior level partners with deep experience who you COULD get on the phone.
Now with more than 20 people, the basic brand message needed to be put in the context of the firm they are now, so instead of picturing all the partners only on the home page, and on individual bio pages, we created overview pages for all the attorneys and employees. The website now supplies biographical information and documentary style photographs for ALL of the employees.
Since Chaffetz Lindsey continues to grow, they will soon be due for another facelift. We applaud their continued success.