All for Africa ad released in Fortune Magazine
The March 2010 issue of Fortune magazine features an All for Africa ad created by Tronvig Group for the nonprofit organization All for Africa.
This ad was part of a campaign to raise 700 million dollars for beneficiary charities in Africa. The ad was the final page of an 18-page Special Advertising Section focused on sustainable development in Africa, called the "New Economic Landscape of Africa," put together with a variety of major corporate sponsors.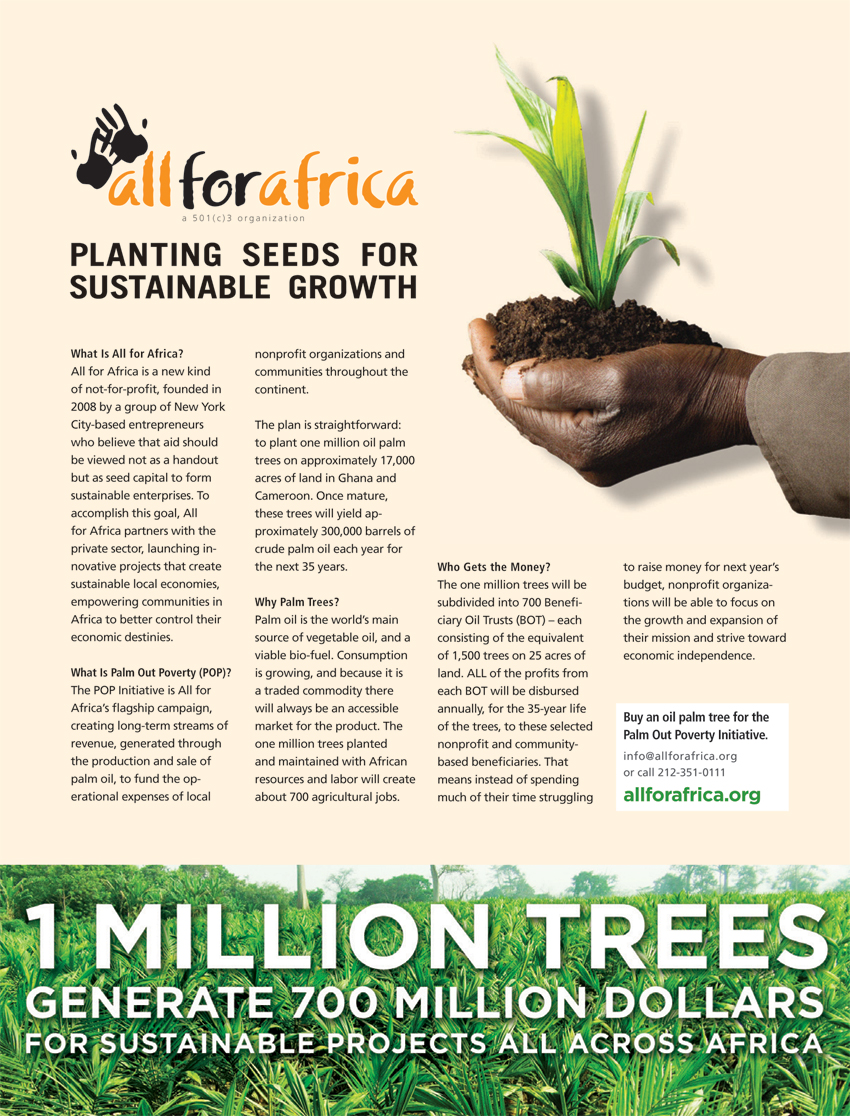 This ad was created to conclude the Special Advertising Section, and we chose to strike a balance between calling attention to itself and fitting in as part of the section. To do this, we kept intact the conventions of the section including the yellow header and gray side bars, but we then broke them subtly by having the tree seedling itself push up into the header. Just to make sure no one missed the association with the campaign, we also used the headline for the newly revamped website home page as the footer for the ad.