"What if company logos were honest" is a very funny blog post featuring the work of the artist and designer Viktor Hertz. It kind of gets you thinking though.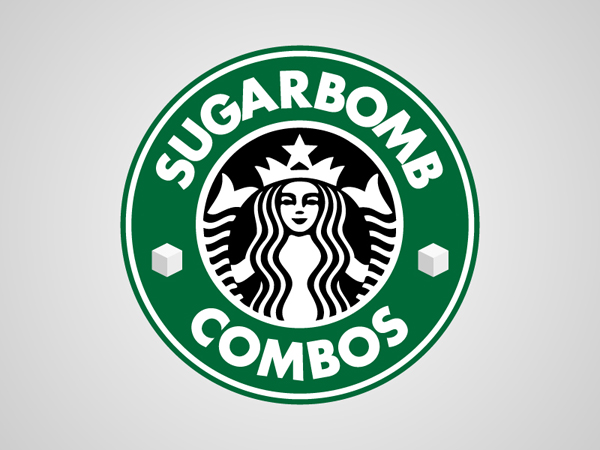 I talk a lot about truth and why it matters for a brand. And yet look at all these major brands. They are jokingly being shown at odds with the reality of what they actually deliver.
I think this situation shows, among other things, that a brand is NOT just a logo. But at the same time, it points out how our brand associations really are not rational.
Just last night as I was driving through central Brooklyn and my emergency reserve fuel light came on. I needed gas badly. The first station I came to was a BP.
Now, I've written with passion about the matter of the BP brand, criticizing it for being an inaccurate reflection of the reality of a big oil company and polluter, and not the ethical, forward thinking green company their logo suggests.
So what do you think went through my mind when I saw the BP logo in the lights of Coney Island Avenue?
…"Thank god!" It's not a 'Splunky's Gas Emporium'"…
And so I pulled up under that delicious green, seemingly sun lit logo and filled up my tank. I did not think of oil sludge on the beaches of the Gulf of Mexico. I should have, but I didn't. Instead I thought of the brand promise that the fuel I was pumping into my overpriced black station wagon was actually going to be 93 octane.
Despite everything I know and have written about the damage that this brand's false promise has done, other powers of the same brand reached out through all of that to grab my mind with a promise that it can still deliver: quality gasoline.
Damn.
Now that I have thought about it, I won't be going back there, but there it is, if a brand can pull me back in like this, you have to respect the power of it, and yes, it's expression through a logo.
BP for me no longer has ANY green creds, and this makes their beautiful logo a lie, but even so it still holds some of its power—it still delivers on its core business promise to the consumer.
So who am I? You could rightly say, "Hey, if you're going to keep driving your car, you might as well admit that you are a de facto aider and abettor to the havoc and destruction wrought by the oil industry…" Is Mobile—where I usually go—really any different?
Well, what if you could check? What if we had a eco-responsibility labeling system like nutrition labels on food?
That's the ambition of these guys: Brandkarma
So the oil company of choice—evaluated by Brandkarma on three basic criteria: product, people and the planet—looks to be Shell.
Thanks guys!